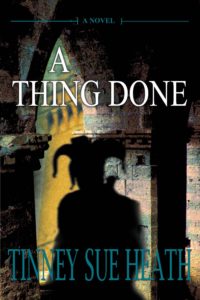 It was a fool that began it, but it took a woman to turn it murderous.
In 1216 the noble families of Florence hold great power, but they do not share it easily. Tensions simmer just below the surface. When a Jester's prank-for-hire sets off a brawl, those tensions erupt violently, dividing Florence into hostile factions. A marriage is brokered to make peace, but that fragile alliance crumbles under the pressure of a woman's interference, a scorned bride, and an outraged cry for revenge. At the center of the conflict is Corrado, the Jester, whose prank began it and who is now pressed into unwilling service by both sides. It will take all his wit and ingenuity to keep himself alive, to protect those dear to him, and to prevent the unbridled ambitions of the nobles from destroying the city in a brutal civil war.
A Thing Done tied for first place in the Fiction category of the 2013 Sharp Writ Book Awards.
"I've read a lot of historical novels over the last few years but I have to say that hands down, this one is at the top of my list. … I had a hard time putting this book down. This is a must read." – medievalists.net
"This novel set in the 13th century shines a bright light on rival families in medieval Florence, Italy." – Historical Novels Review
"The conflict is all but breathless as the story builds to a climax. … Heath also does a gorgeous job of describing both the people and the scenery in her tale.  Under her pen, Florence comes alive in all its squalor and glory. … I can't recommend this book enough." – Renaissance Magazine
Order A Thing Done from your local bookseller, or purchase it at one of the following links.
In the U.S.:
In England: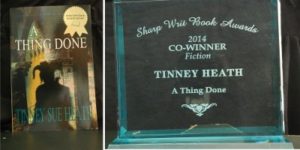 Save
Save
Save
Save
Save
Save
Save
Save
Save
Save
Save
Save
Save
Save
Save
Save
Save