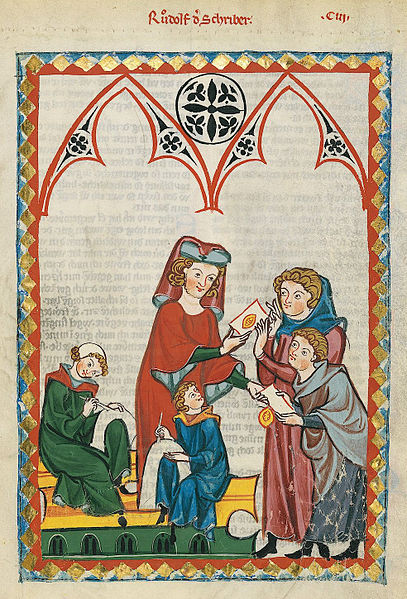 On this page we bring you excerpts from editorial reviews, book review blogs, and reader reviews on Amazon, Barnes & Noble, and Goodreads. Many thanks to all of the generous readers who took the time to share their impressions of A Thing Done!
Editorial reviews:
I've read a lot of historical novels over the last few years but I have to say that hands down, this one is at the top of my list. … I had a hard time putting [this] book down. If you're looking for historical fiction that is different, provides a new perspective and a much needed change of venue – this is your book. Tinney does a wonderful job of demonstrating how minor, insignificant acts can have far reaching consequences while weaving a great tale grounded in historical events. This is a must read.
medievalists.net
The story of the origins of the infamous centuries-old antagonism between the Guelf and Ghibelline factions of Florence has been told over the years, but the details have never seemed so interesting… Florence comes alive in all its squalor and glory…I can't recommend this book enough.
Renaissance Magazine
This novel set in the 13th century shines a bright light on rival families in medieval Florence, Italy…..Heath imbues Corrado with a sense of humor in a story rich in detail – food, music, and clothing – as she narrates the consequences of what should have been a harmless prank.
Historical Novels Review
From Reviewers:
As a writer, Heath was fantastic with her detail. She brought her historical figures to life with vigor and complexity that often made it difficult to choose a side. Each character was someone to love, to pity, and to hate, wrapped into a maelstrom of family pride. She made the conflict multi-dimensional and real, where the lines of morality and justice become so blurred that it is easy to be as lost as our Fool, inextricably entangled in inevitable events. Heath unravels her most tense moments with beautiful finesse and rich detail.
"It was a fool that began it, but it took a woman to turn it murderous." The opening lines of this novel A Thing Done by Tinney Sue Heath are more profound and poignant than you can imagine when you first start to read. It is only as you progress through this well-crafted novel that you begin to realise the web of intrigue which forms from those opening lines….It is a truly fascinating read, an intriguing read, and an eye-opener to how life was lived in 13th century Florence.
Ms. Heath puts no feet wrong in her presentation of a Florentine society both familiar and a bit different, due to being an earlier time than we're used to reading about. The details of the travelling players' lives are sure-footed, sharp and authentic too, with telling detail around their instruments, performance rituals and repertoires.
Heath has vividly captured the insidious effects on society when one class of people feels justified in unlimited use of their influence, power and money. While the context is distinctly Florentine and this is definitely a historical fiction lover's novel, the theme strikes me as entirely applicable to contemporary America.
Historically accurate and yet imaginatively inventive, socially thought-provoking, thrilling and humorous! It's a well-done novel that deserves accolades as well as readers who will appreciate its delightfully fun adventure and endearing characters.
From readers:
I absolutely inhaled this book. The setting (early 13c Florence) was what compelled me to pick up the book, but from the first page, I was hooked.
A Thing Done is an atmospheric tale of 13th century Florence with all of the intrigue and subterfuge the setting infers.
Heath's fluid writing style keeps the book moving at an enjoyable pace, allowing the story to unfold in its own time and achieving a delicate balance that never seems to lag or feel rushed.
It is apparent the author has done her research down to the details of daily life. She provides us with real medieval characters and doesn't shrink from the harshness of their lives.
I've just completed my read of A Thing Done and have closed it with a sigh of satisfaction. Heath depicts a very real Florentine setting with subtlety. …Most highly recommended.
Rarely have I read a book where the historical setting is so well portrayed… a delicious dive into the past. Ms Heath's writing allows us to taste, smell, even touch that distant age, to feel we are walking side by side with Corrado through the alleys of Florence.
…a dazzling setting of intrigue, drama, and fast-paced plotting. Heath's writing is so engaging that I was able to easily visualize the setting, the characters, and the plot; from cover to cover, not a page went by which didn't thoroughly capture my attention. I look forward to reading more from this gem of an author.
It drew me in immediately, and kept up just the right amount of tension/expectation/suspense.
A fascinating tale, based on real events… I particularly liked the contrast between the everyday life of the working folks and the lives of the upper classes.
Filled with vivid characters and a forward-moving plot, there is plenty to love in this tale.
The writing was excellent, the characters memorable, and the historic research blended in seamlessly to the story. I felt like I was there. A truly enjoyable read!
Corrado is a compelling character. For a person used to reading historical fiction from a woman's point of view, this was a refreshing change, and Corrado was very likable as were Neri and Ghisola.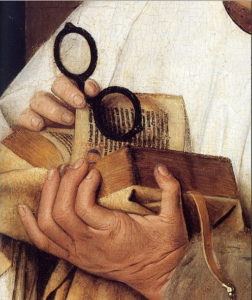 Save
Save
Save
Save
Save
Save