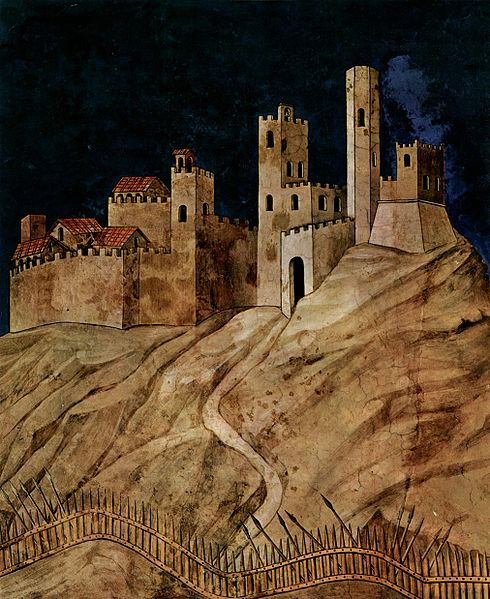 Welcome to the website of Tinney Sue Heath, author of the prize-winning historical novel AThing Done and other upcoming fiction set in medieval Italy.
As you explore this site, immerse yourself in the world Dante wrote about — a world of knights and ladies, jesters and saints, merchants and churchmen, the powerful and the marginalized. You'll find them all here.
You won't lack for excitement as you follow the never-ending struggle between the Guelfs and the Ghibellines. Watch as the great families engage in urban warfare, made all the more deadly by their looming, impregnable towers, many of which are still standing where they have stood for the last 700 or 800 years. Ponder the chances for long-term success of a marriage brokered to make peace between two warring factions. Weigh the omnipresence of the Church in people's lives, for good and for ill. Contemplate the temptations of wealth, whether to acquire more of it at any cost, or to give it all up for the sake of religious asceticism.
You'll meet medieval people from all walks of life, and you'll peek behind the scenes as the people who adroitly stayed out of the history books still find surprising ways to make things happen.
Come along to Florence before the Medici, before the plague, even before Dante.  Meet Francis of Assisi before he renounced his wealth to live a life inspired by the gospels. Take a look at Rome in the days when ancient monuments like the Colosseum and the Circus Maximus were fortified into defensive bastions to house and protect medieval nobles.
Observe the women of medieval Italy as they work behind the scenes for political advantage, risk everything for a marriage or a pregnancy, adapt to rapidly changing conditions, or weigh their own desires against their families' honor.
And for much more on this never-a-dull-moment period in history, check out Heath's blog, Historical Fiction Research: Adventures, misadventures and serendipity in doing the research that underlies a historical novel.
Enjoy your visit!
Save
Save
Save